On early PhD life, demystifying the APR and becoming a cliché
Hi all!
I just wanted to add a little note to let you know that this blog will be 'rona free. I hope that it can give you a few minutes of distraction during a difficult time.
Love,
Gabe xoxox
P.S. I'm technically an English Lit researcher, so the PhD experience I'm talking about in this blog is primarily an arts one. Also, it's just my opinion and often hyperbolized for the sake of comedy! You probably won't agree with everything I have to say, nor should you! It's all in good humour (or supposed to be)! Please read my disclaimer, but there are no trigger warnings today!
OK. I think I've covered my ass.
Are you sitting comfortably?
If not TOUGH LUCK, because it's time to begin…
Once upon a time, in a tall ivory tower, a message was sent to all of the scholars in the land. This message comprised of three letters:
A P R
The scholars were all in a flurry. They could be seen scrambling for papers, ingesting impossible amounts of a mysterious brown beverage and weeping into their books, most of which were upside down. If approached, the scholars would beg to be left alone and if pressed seemed capable only of mumbling those cursed three letters over and over again:
"A…P…R…"
Friends and family who were wise thought it best to leave the scholars alone. The wisest of them even left tributes of food at their scholar's door and some would even send etchings of cats in an attempt to ease their burden. They wanted to help. The problem was that no one knew what 'APR' even meant…
Well friends, I am here to explain it to you. It's time to demystify the jargon and reveal the arcane secrets of the APR process…
(For my colleagues who know what an APR is: first of all – I'm so sorry, we've TOTALLY got this, second of all – please join me for a session of masochistic mockery as I recount the details… )
For those of you who were wise enough to choose a sensible career path, APR means 'annual progress review'. It's that time of year when PhD students must discuss their work with a panel comprised of their supervisors + someone new who will provide helpful insights into our projects – or proceed to beat us about the head with our own misguided words.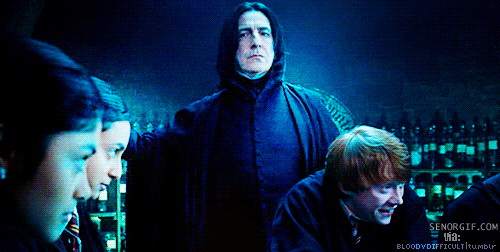 As much as they like to tell us that it's not a test, it is a test. PhD researchers must submit a specified number of words of their project (around 7000 for UofG English Lit researchers – look, I know it used to be 10K, please stop bitching about it) alongside a few forms including an especially fun and not at all irritating box-checking activity called a Researcher Development Log. We complete the paperwork to prove that we've been doing things other than our research such as organising events, attending research development training courses and 'networking'. The whole thing is an elaborate charade designed to help the university pretend that it's teaching us skills which are applicable to 'the outside world' so that it doesn't have to feel bad when we can't get a job in academia after graduation…
JUST KIDDING GUYS.
Of COURSE doing an arts research project teaches us valuable skills that helps us secure later employment.
OF COURSE bureaucracy is useful part of developing reflective research skills and not a waste of time.
OF COURSE the research development training courses are always of the highest quality and contribute to our employability. They're not at all designed to help us check the more obscure boxes of the researcher development framework.
OF COURSE the researcher development framework is intrinsically useful and not something that universities must use to shield themselves in order to justify the pursuit of knowledge for knowledge's sake, which is no longer deemed useful by wider society because it's difficult to commodify…
OF COURSE we understand the benefits of this process.
Of course we do. We get it. I swear.
Actually, I've heard that APRs can be genuinely useful: they're rare a chance to talk about our work with people who understand it and the process can be a bit of practice for our viva – a much more formal interrogation meeting us researchers must complete at the end of our projects. The reflective logs also give us time to think about all of the hard work we've been doing outwith our projects and consider how this has developed our professional skills. If we're lucky we might even get a little pat on the head to acknowledge our hard (often unpaid) work.
YUP! Us layabout, late to rise, work from home skivers actually DO things you know. Even lit students can't just sit around looking at books all day anymore. We have to make IMPACT (whatever the fuck that means) and take part. We have to be do-ers; as a misanthropic introvert I feel as if I was grievously mis-sold this lifestyle… The agony. (Press f to pay respects in the comments please!)
Anyway, all of this APR stuff and bullshit useful reflective exercises made me think about the start of my own PhD. Not just the research project, but the experience in general. Honestly, I feel really blessed to be doing something I love, but at the same time I have faced difficulties, I have journeyed-
No, it's fine. Really.
My research is my life. I wouldn't trade it for the world, especially as I'm one of the lucky few who is actually paid for my work. I can't overstate the fact that I am incredibly privileged to have the means to do what I love as my job. (Thank you to the University of Glasgow: you have been the Sugar Daddy that I always wished for. Please don't get mad at me for teasing you… I do love you so!)
So early PhD life has been going pretty well, aside from one thing… I've become a cliché. I mean, I'm practically a walking meme: I'm that weeby-smol-big-tiddy-goth-girlfriend-sarcastic-millennial that never grew-out of emo music, eats avocado and had a mid-life crisis (well, a quarter-life crisis, now that I've quit smoking – going 44 days strong – gib congratz in the comments please). For some reason being a PhD student cliché is even more awful because I SWORE when I saw the sad posts and memes that I would avoid every trap and be my own person. Alas, clichés are clichés for a reason: they're lived experience converted into shorthand. Although we cannot entirely understand a cliché until we experience it, they are stories that are there to guide us.
Just like fairy tales.
My first chapter (and APR submission) is about fairy tales, well, fairy tale video games. It has been an especially challenging start because I burnt my whole life to the ground and was extremely mentally ill folklore is such a dense topic, full of long intersecting histories and counterhistories. Situating my research within the field seemed like an overwhelming task. That was until I found Jack Zipes. Jack Zipes uses Dawkins' theory of mimetics to define fairy tales as MEMES. Now, if you're my facebook friend (in which case I'm so, so sorry) then you know that memes are things I can get behind (or on top of, or underneath). Now, I'm going to hit you with this theory rather gently so I don't accidentally self-plagiarize (and because we don't have a safe word).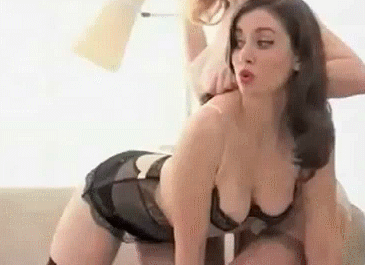 Basically, Zipes describes a meme as a 'a unit of cultural transmission' that must be 'relevant' in order to be replicated.
I've outlined what this means in this extremely fancy and SCIENTIFIC flowchart down here:
*See the annotated bibliography for sources that more fully explain the concepts below.*
The short of it is that ideas become memes if people find them relatable enough use them to communicate something to other people about themselves. As a meme comes into contact with individuals, it mutates as the teller shapes it in order to make it feel more relevant and more personal. If the meme remains relevant to enough people, it continues to proliferate. Fairy tales are stories which have persisted, remaining relevant enough for their continued use as a means to communicate with each other about ourselves in relation to society. For something to become a meme, or a cliché, it has to have been true for a long enough time to continue spreading, and versatile enough to be adapted from teller to teller and generation to generation….
I was a fool to think I could escape. It's extremely tiring to understand how painfully average one's existence is, BUT at least I had those memes to help me when I was facing difficulties… They reassured me that I was… normal?
Me? Normal.
Well, OK then.
IF YOU SAY SO.
What I've come to learn is that PhD life isn't just one fairy tale, it's pretty much all of them.
Fairy tale: Rapunzel
The story of a princess shut away in a tall tower by her witch of a stepmother.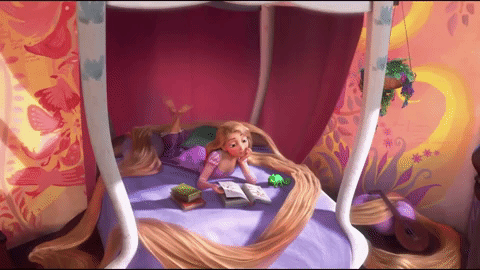 Reality: tangled up at home
We are both the princess and the witch.
The nature of our work means that researchers often end up shut away at home. There are some provisions on campuses for researchers to work, but unlike many corporate workers, only a few of us are allocated desks or an office to work in. When we're not attending events and meetings, we likely have the freedom to create our own workdays, so those of us who like to work from home are fortunate enough to be able to. It's a personal choice for me as it's cheaper and easier just to stay inside (plus, Pixel is great company).
Fairy tale: Cinderella
Forced by her stepmother to work all day whilst her family go to the ball without her.
Reality: 'when you do something you love you'll work every day of your life' (Ruth EJ Booth, 2020)
Being our own bosses and working from home means that it can be difficult to separate work from leisure time. For at least three and a half years our work is never done. Nothing can ever be truly finished until our submission date. Many researchers are also unfunded, meaning that if they're not financially supported by their families they often have to get another job on top of their research: very few of us have fairy godmothers (funding/rich parents/sugar daddies).
Fairy tale: The Golden Goose
Everyone wants to pet the pretty, golden goose, but they quickly change their minds once they are stuck there.
Reality: if one more person tells me to play more video games, i'm going to fucking stab a bitch
People say that it's a good idea to study what you love as that passion makes the project more intrinsically motivating, however, disciplines such as Game Studies and English Literature often require us to cast a critical eye over our objects of study. To see its flaws. When you spend all day picking literature or video games apart, it can be difficult to disengage the critical mind and enjoy it after hours. Studying something and enjoying it are VERY different things and require different mindsets; switching between the two can be challenging. This is detrimental as not only does it become more difficult to enjoy ourselves, but often, there is an expectation that PhD researchers should be broadly knowledgeable about their subject areas, when actually specializing in a subject is the antithesis of general knowledge.
Note: losing interest in leisure activities is also a symptom of depression which can be difficult to identify if it's high functioning. Any researchers out there struggling to disengage from work should consider having a check-up – I did!
Fairy tale: Little Red Riding Hood
She was supposed to follow the path to grandmother's house, but was distracted by a wolf…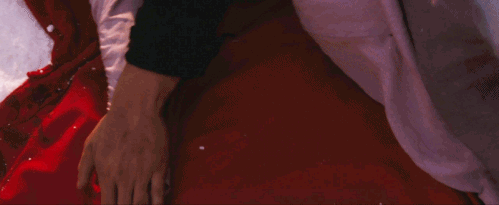 Reality: sidechicks – hot or a heavy burden?
Most of us have chosen to study something we love. Our projects are like spouses: we adore them, but the road is long and after a while the novelty and excitement wears off… Sometimes it's all too easy to venture into the woods and get distracted by a tasty little side project! Side projects can be great and sometimes they can even support and reinvigorate your relationship with your research – however, it's important not to neglect your main squeeze.
Fairy tale: The Three Little Pigs
Built their houses of straw, sticks and bricks – only the latter house survives the wolf's wrath.
Reality: we are the wolf, reviewer three built their house of bricks
To be competitive in the academic job market, researchers have to get published! In order to have our work published (an honor that is largely unpaid, by the way) we have to go through a process called 'peer review' in which other academics read our work and leave comments. Many reviewers, such as those who take part in Press Start journal are considerate, knowledgeable and leave constructive feedback. Some are reviewer three. Reviewer three knows only destruction. Fuck you reviewer three – did you even read the paper? (The answer is almost always no.)
Fairy tale: Rumpelstiltskin
Rumpelstiltskin span straw into gold for the miller's daughter, later returning to claim her first born as his reward. He would only relinquish his claim if she guessed his name correctly.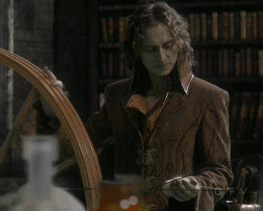 Reality: impostor syndrome
Researchers are the Miller's daughter and our thesis is Rumpelstiltskin.
One of the biggest PhD realities is that despite our years of training in academia, none of us feel like we know what we're doing. Experts aren't born, they are made, and experts are only human. We can't know everything! Please don't expect me to know and remember every game every made – most of the time I can't even remember my way home!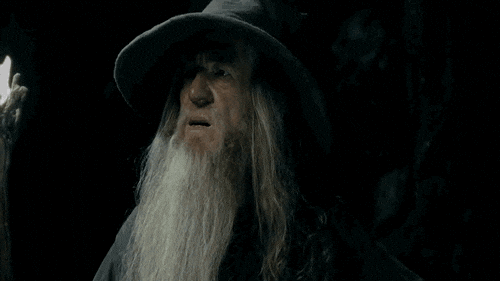 It's likely that we know a lot about a very niche thing, so when questioned broadly, some of us must seem like frauds (sometimes it makes us feel like frauds too). Furthermore, during the process of becoming an expert, we have to trawl through so much research and write so many terrible drafts that sometimes it feels like we're the miller's daughter spinning piles and piles of straw in the HOPE that it turns into gold.
And just like the miller's daughter, we are always searching for that illusive name… The TITLE of our project. We often begin our work with a clear idea of what we want to investigate, but the more we work, the more we learn and the more the project changes. "Speak my name!" Our thesis cries before bursting into flames! Our projects should change – that's the point. If we already knew what we needed to know, we would have our doctorates.
On a darker note, like Rumpelstiltskin, the PhD is capable of stealing our children if we let it. Kind of. OK, this one is a stretch, but for a lot of women, PhDs take place during childbearing years. Although many people are capable of both completing research and having a family, sadly, some feel as if they must choose one or the other.
It's cool Rumpel, if i ever have a kid then you can keep it. lol
Fairy tale: The Little Mermaid
Gives up her voice in exchange for legs.
Reality: losing our voices
It's a common stereotype that PhD researchers have no social lives because our work takes up so much time. What we don't talk about are the social dynamics of the job. Except for organizing the odd event, there's little incentive to work as a team. Outside of term time, we can go for days and weeks without speaking to anyone (at least I do, if I'm lucky). It's easy to forget how to communicate like a functional human, especially if you don't have a cat to talk to.
We have cohorts and are encouraged to bond and help other researchers, but sometimes this can exacerbate things. Sometimes (not all the time and not everyone) researchers have a way of accidentally pressuring each other. Even though logically we know that our projects are unique and we work in varying ways at different paces and have very diverse circumstances (full time/part time, family/single, funded/unfunded, supported by family/self-sufficient, etc) a lifetime of comparing grades to 'be the best' so that we can join a PhD programme in the first place has made it difficult to speak to each other about work without somehow feeling the pressures of competition.
Many researchers are so overworked and so stressed that spending time together may not produce the chillest of vibes. To make matters worse, those of us in similar fields will be competing for the same few jobs when we finish….
But hey, I'm just antisocial anyway. Maybe let's forget about being competitive and go for drinks when the world has healed? (´。• ᵕ •。`) ♡
Fairy tale: The emperor's new clothes
Two weavers promise the emperor an exclusive set of threads: in reality, he's just naked. Everyone pretends he's dressed until a child points it out and shatters the collective lie.
The reality: we are fragile monarchs of very tiny kingdoms, please appease us
We're all pretending that our arts qualifications are leading us somewhere and that we'll get something out of it at the end. Our loved ones are complicit in this elaborate lie: "But you'll have a doctorate," they say. "You'll get a job easily," they say. The harsh reality is that the letters are about as useful as the emperor's new clothes these days.
We're not just naked, we're also also fucked.
Just please don't mention it to us.
WE KNOW!
Fairy tale: Hansel and Gretel
Lured in by the promise of gingerbread and nearly cannibalized.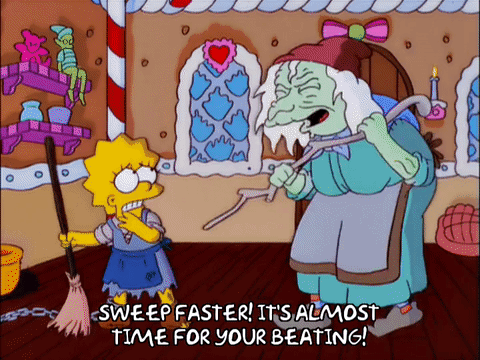 The reality: cannibalized by the system
Have I mentioned that there are scarcely any relevant jobs for PhD researchers after graduation? To be fair, we were warned. Senior academics are quite transparent about the state of the academic job market, but we enter the gingerbread house knowing how fragile it all is because it's fucking delicious and maybe, just MAYBE, our particular gingerbread house won't have a witch inside. Or perhaps if there is a witch inside, she'll magic-up a contract for us that isn't precarious.
But what about the happy ending?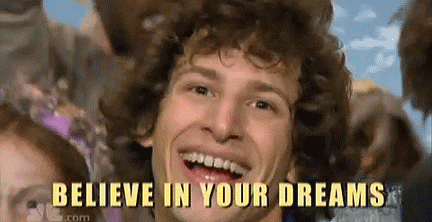 According to Tolkien (because we CAN'T talk about Fantasy without mentioning Daddy), one of the most important functions of fairy tales is 'the Consolation of the Happy Ending'.
They are there to make us feel better because life is beautifully flawed and full of disappointment.
So you see, PhD life is a fairy tale. It just so happens that it's the shit bit at the beginning, rather than the good bit at the end.
Just kidding!
Researchers! How would you describe your experiences using fairy tales?
Annotated Bibliography
For mimetics: Dawkins, C. (1976). The selfish gene. Oxford: Oxford University Press.
Some fairy tales (gruesome): Grimm, J., Grimm, W., & Mondschein, K. (Eds.). (2011). Grimm's complete fairy tales. Canterbury Classics.
More fairy tales (cutesy): Perrault, C., & Betts, C. J. (2009). The complete fairy tales. Oxford University Press.
Apparently Pratchett talks about a lot of this stuff, but I haven't read it yet – it's a cheerful book and I've been depressed: Pratchett, T. (1997). Hogfather: A Discworld novel. Corgi Books.
For a happy ending: Tolkien, J. R. R., Flieger, V., Anderson, D. A., & HarperCollins Publishers. (2014). Tolkien on fairy-stories. HarperCollins Publishers.
Relevance theory: Wilson, D. and Sperber, D. (2008). Relevance Theory. In The Handbook of Pragmatics (eds L.R. Horn and G. Ward).
Fairy tales and memes: Zipes, J. (2006). Why Fairy Tales Stick: The Evolution and Relevance of a Genre. Routledge.